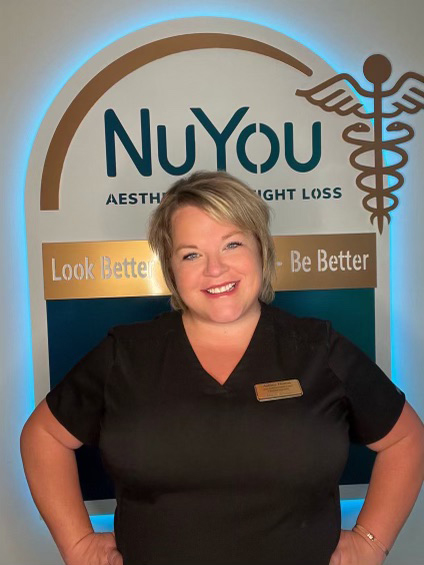 Ashley Thimis
Clinic Director, Health Coach & MedSpa instructor
Ashley has been at NuYou since 2017 and is our Clinic Director as well as a certified Health Coach and MedSpa Technician. She is also a certified Viora Trainer. Ashley is so passionate about making sure that every client who walks through our doors has the tools they need to be successful.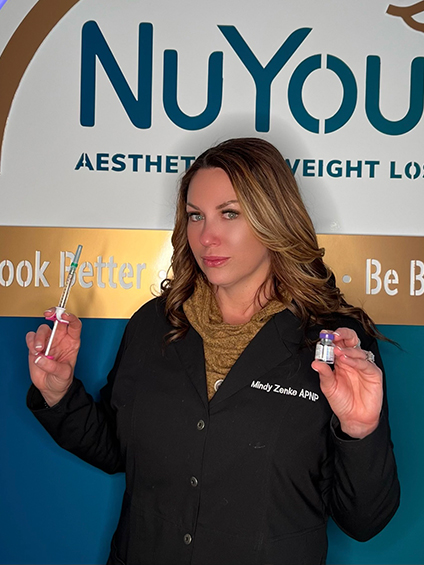 Mindy Zenke DNP, APNP
Medical Director & MedSpa Specialist
Mindy Zenke is an experienced injector with over 17 years of experience in her field, as well as 8 years in the private medical spa sector, both as an injector and medical director of an aesthetic clinic. She graduated from Winona State University with both her BSN and MSN and from Viterbo University with her Doctorate. She specializes in the use of cosmetic Botox for reducing fine lines and wrinkles, Juvederm for the use of adding and enhancing volume, and Kybella for eliminating double chin.
Her favorite part of injecting is watching the results transform each individual into their most youthful and best version of themselves. Reclaiming an individual's beauty improves self-esteem, confidence and overall well-being and that is exactly what we aim to do.