Jump to recipe
Cauliflower Hummus

A delicious chickpea-free version of hummus that's low-carb. It's creamy, savory, veggie-packed and we think you'll love it just as much as authentic hummus.
Ingredients
1.5 lbs Frozen Cauliflower Rice
1 Lemon
2 T Tahini Oil
2 T olive oil
4 garlic Cloves Sliced in Two
1/2 t Cumin
1/2 t Salt
1/4 t crushed red pepper
3 T Snipped Bail
Instructions
1. Thaw and drain cauliflower.
2. Remove two teaspoons zest from lemon and squeeze a tablespoon juice.
3. In food processor, combine 1 teaspoon of the zest with cauliflower, add next five ingredients.
4. Cover and process five seconds.
5. Refrigerate at least 2 hours.
6. To serve, sprinkle with remaining zest, basil and red pepper.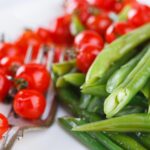 A simple side dish, these sautéed green beans with tomatoes are a great way to add veggies to your menu. So fresh and full of flavor!
Read More »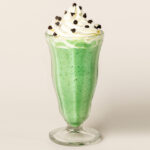 No need for the drive-thru this year! Enjoy our twist on the classic shake that we all wait all year for. This recipe can be program friendly for any of our programs here at NuYou.
Read More »