Jump to recipe
NuYou Chocolate Dessert

This chocolate program and weight maintenance friendly dessert is packed full of protein. It is sure to be a hit with the entire family or as a single serving treat after dinner. Fun and delicious way to vamp up NuYou's Nutritional Supplements.
Ingredients
1 packet NuYou Chocolate Fudge Pudding Nutritional Supplement *can be bought in store or online
1/4 cup Water
1/4 cup Fat-Free, Sugar-Free Cool Whip
1/2 packet Splenda *any artificial sweetener will work
Instructions
1. Mix Chocolate Fudge Nutritional Supplement and Water together, making sure there are no clumps.
2. Add Fat-Free, Sugar-Free Cool Whip and Splenda to the pudding
3. Whip all ingredients together
4. Serve after preparing or can be refrigerated to serve extra cold
5. May add cut up fruit on top. *Ex; Strawberry; halved
Notes
This recipe counts towards 1 Nutritional Supplement while on a NuYou Weight loss program or NuYou Maintenance program.  If you add any fruit, count the amount towards your program as well.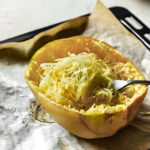 Try this delicious low-carb, gluten-free, simple dish with garlic, olive oil and red pepper flakes.
Read More »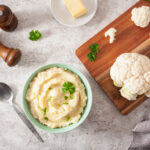 This cauliflower puree is creamy and comforting, and it just happens to taste a lot like mashed potatoes. It also has the benefit of being easier to make, healthier and lower in carbs.
Read More »