Jump to recipe
Low calorie fruit dip

A sweet, low calorie way for you to add a little treat to your fruit. Great for 1 person or for entertaining!
Ingredients
1 cup Fat-Free, Sugar-Free Cool Whip
5.3 ounces Fat-Free Greek Yogurt any flavor or plain
2 large strawberries (finely diced)
1 packet Splenda
Instructions
1. Mix all ingredients together
2. Serve cold
* May use any fruit for dipping
Notes
Counts as 1 Dairy, 1/2 Fruit, and 1 Condiment on NuYou Weight Loss, Living Club & Maintenance programs
*1 cup Fat-Free, Sugar-Free Cool Whip is ONLY 20 CALORIES!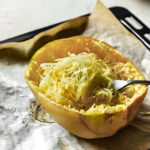 Try this delicious low-carb, gluten-free, simple dish with garlic, olive oil and red pepper flakes.
Read More »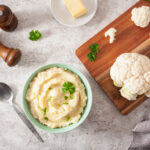 This cauliflower puree is creamy and comforting, and it just happens to taste a lot like mashed potatoes. It also has the benefit of being easier to make, healthier and lower in carbs.
Read More »